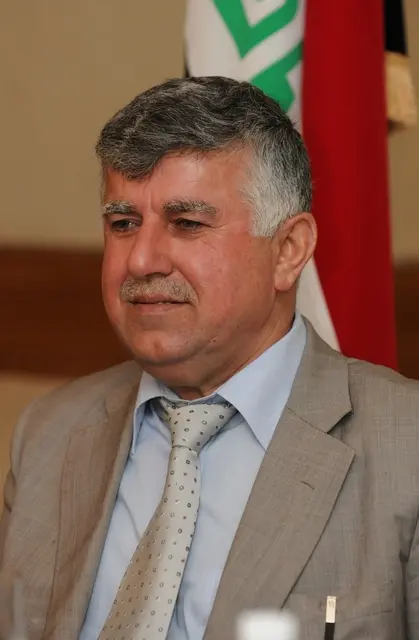 Abdul-Khaliq Masoud has been named the new President of the Iraq FA after beating rival Najih Humoud in an election held on Saturday afternoon.
The former vice president of the FA won 42 votes while Najih Humoud took only 33 out of 75 votes.
The Iraq FA elections won by Najih Humoud in 2011 were annulled by the Swiss-based Court of Arbitration for Sports (CAS), with FIFA calling for elections after a month of the decision, which were expected to be held on January 20, however they were twice postponed.
In the first statement after winning the election, the new president stated "I thank everyone that supported me, whether it was within electoral conference or outside, every member who attended the elections despite the difficult circumstances that took place days before the election, and said it would not be a place for corruption in the FA and no place for anyone who does not work and must achieve justice in everything."
He mentioned that he would fulfill his promise and the suspend its membership at Arbil, but after sitting down with the administration in respect that they had provided support to me as well, and my place will be in Baghdad, at the headquarters of the Iraqi Football Association.
"My candidacy for the office of President of the Federation came because of the great suffering and errors experienced by the work of the FA since it was elected in 2011, and thank God and from tomorrow there will be a meeting of the Board of Directors of the new FA, where there will be discussions of many of issues."
Masoud stated that "the coming period will be a bit tricky through repair mistakes of our predecessors, especially with regard to the development of Iraqi League and benefits the national team and restructuring teams age groups and assign trainers are highly efficient and we will also be sitting down with coach Hakim Shaker for his next planning of ideas of the FA to the coach."