Hakim Shaker's demands after turning down contract offer of 400 m Iraqi dinar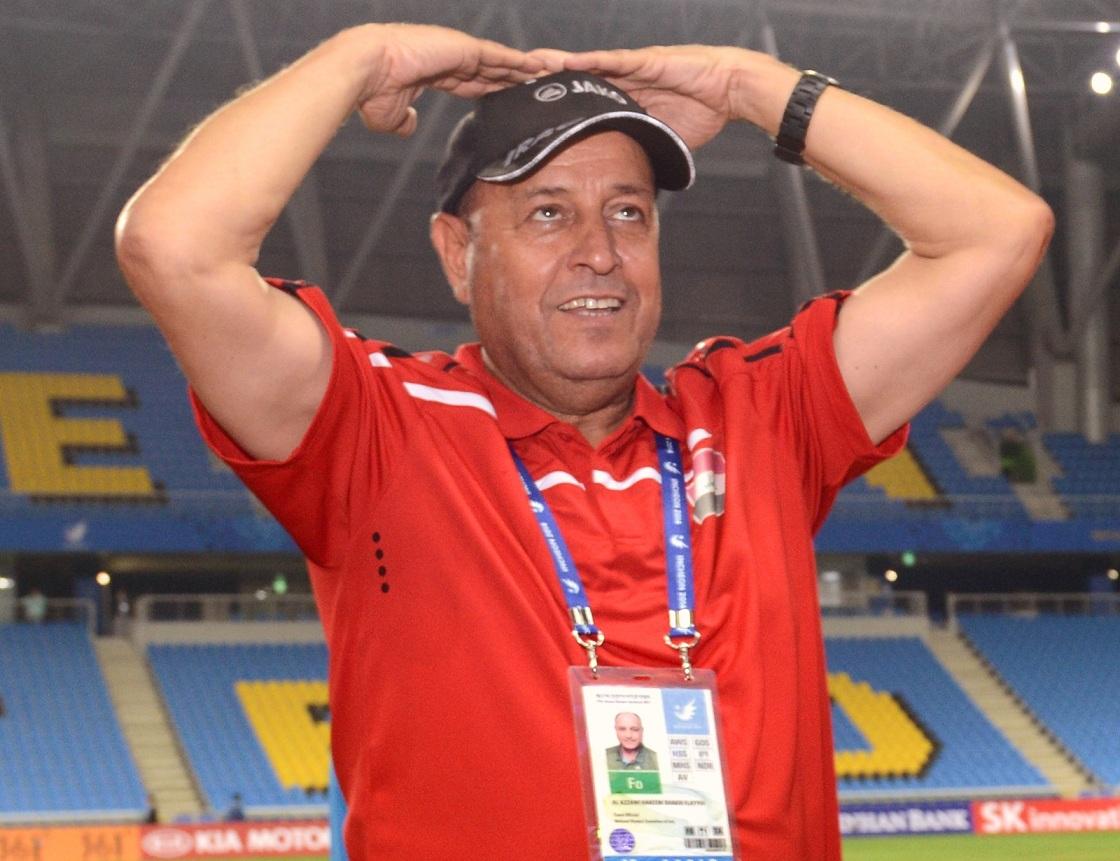 • Demands a yearly contract of 550 Iraq dinars ($472,360 US), with an annual increase of 20%
• Refuses to be held "accountable" for results at the Gulf Cup and the Asian Cup and regards the tournaments as preparation for the 2018 World Cup qualifiers
• If he gets the sack because of poor results with the national side, he expects to return as coach of the Olympic side (U-23) or to be paid the remainder of his 3-year contract.
• Allow his nomination as vice president of Al-Shurta.
• Demands half of his contract to be paid to him before the team travels for their training camp in Manama!!!
FA members Kamil Zaghir and Ali Jabar have agreed to his demands while Sharar Haidar and Saad Malih have refused.
Sharar Haidar negotiating on the behalf of absent FA president Abdul-Khaliq Masoud stated that if nothing is agreed, the team will travel to Manama without a coach and that the FA will contact with Radhi Shanaishel, Haris Mohammed or Adnan Dirjal to attempt to obtain approval for one of them to lead the Iraqi side at the 22nd Gulf Cup in Riyadh.
The Iraq FA will meet on Thursday to discuss the conditions of the Iraqi coach. Saad Malih has already declared his intention not to attend as a protest to Hakim Shaker continuation as national coach, and to demonstrate his lack of conviction in his abilities.
Source: Iraqfpg.com Facebook account